Thanksgiving is America's most treasured holiday. It's a day when the whole family comes together, and for a day, everyone drops their daily routine to enjoy a hefty meal and a juicy turkey curled at the dining table.
The first Thanksgiving was held in the autumn of 1621, and during this time, there were no turkeys, and it was not a national holiday either. Things changed 200 years later thanks to a great woman, Josepha Hale, who convinced the then president, Abraham Lincoln, in 1863. Over the years, this tradition has evolved; with it, plenty of activities were born yearly. Below are some activities you can try out with your family.
Playing Thanksgiving Bingo
Try out this easy Thanksgiving Bingo game for a fun indoor festive activity. It makes a great game to play with friends and family after your Thanksgiving meal.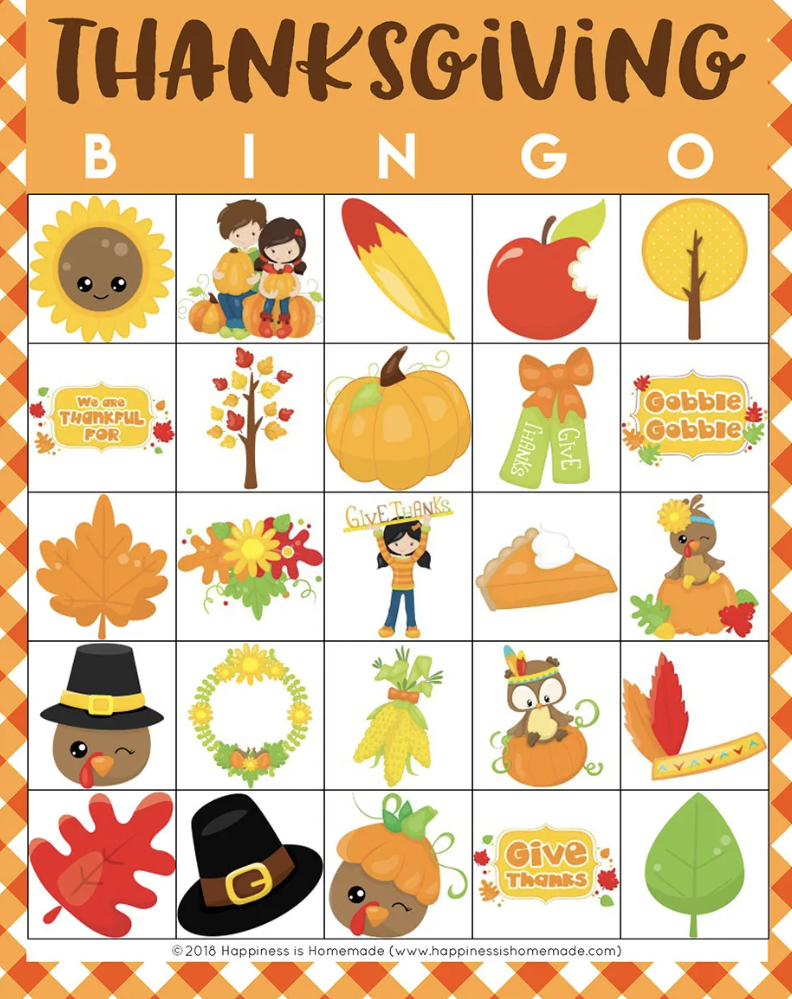 A full page of calling cards is also included in most printables. These can be divided into smaller pieces and put in a jar for selection, or you can just pick random pictures. The ten bingo cards in the available printable can be doubled up for teams if you have more children. 
Thanksgiving Coloring Pages 
Another way to enjoy Thanksgiving is by gifting your kids some coloring pages with Thanksgiving messages. It's a fun game for the whole family to engage in. The good news is that there are plenty of sites where you can download printables for the festivity of your home.
Art a Family Tree
Families come in different sizes and distances; we all have large and small families. We have many fond memories with them because they're the people who understand us the best. Since each family is different, why not create a family tree to commemorate your unique family relationships?
Any choice you select will make a brilliant school project, family activity, or presentation for a family member, whether you want to stick with the conventional approach with a bare tree structure or go for a more eccentric vibe like a planetary family tree.
Classic Thanksgiving Movies
Nothing complements a great Thanksgiving evening than a classic Thanksgiving movie marathon such as all favorite for most families, A Charlie Brown Thanksgiving. With the rise of movie site subscriptions such as Netflix, you're spoilt for choices on what to watch. So gather the whole family in the seat and laugh and cry together.
Play Pumpkin Bowling
Using roughage from the local store, you can create your bowling path in your garage or backyard. In addition, you can also get creative on materials to use to create the bowling path. After establishing that, ensure you buy rolling pins and a bowling ball and have your own bowling game in the comfort of your home.
Further, you can make things a bit more interesting. Instead of regular bowling bowls, you can use large pumpkins and gourds as rolling pins.